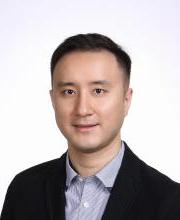 LI Boshu(李博抒)
Ph.D. (co-supervised by Pro. Hancheng DAI), Peking University, China (2015 - present)
M.A. Université Paul Cézanne Aix-Marseille III, France (2007-2010)
Dual B.A. Zhongnan University of Economics and Law, China (2003-2007)
Research interests:Economics of Environmental & Energy Policy; Integrated Assessment Models; Energy-Environment-Economy Nexus.
Education:
Ph.D. in Environmental Economics and Management (co-supervised by Pro. Hancheng DAI), Peking University, China (2015 - present)
Master in Environment and Quality Management, Public Management, Université Paul Cézanne Aix-Marseille III, France (2007-2010)
Further Education for Master in Innovation and Organization Economics, Université Lumière Lyon 2, France (2009-2010)
Bachelor in Economics with a dual degree of Law, Zhongnan University of Economics and Law, China (2003-2007)
List of Publications By Boshu LI
Books
Boshu LI (2017), International Practice and China-specific Pathway of Shale Gas Development, East China University of Science and Technology Press
Translation (2013) of Robert A. Hefner III's English book "the Grand Energy Transition" into Chinese, Citic Press.
Papers                                                                                                     
Boshu LI (2015), The Problems and Countermeasures of China's Energy: In the Case of Shale Gas Industry, Journal of Northwest University (Natural Science Edition)
Boshu LI (2011), General Theoretical Research on the Industrialization Stage Division, Chinese Business
Boshu LI (2006), The Public Service of Local Governments and Their Influence on the Financial Ecology, Journal of Puyang Vocational and Technical College
Boshu LI (2006), Credibility Culture and Financial Ecological Environment, Journal of Jiyuan Vocational and Technical College
Research Reports
As leaders and first authors of energy policy and environment economics related research reports, initiated and conducted over 25 research projects cooperated with relative domestic authorities, energy enterprises, and international associations, e.g China's National Energy Administration (NEA), Ministry of Environmental Protection (MEP), Development Research Center of the State Council (DRC); China National Petroleum Corp. (CNPC), China National Coal Group Corp. (CNCG); IEA, U.S. DOE, EPA, NDRC, WRI, and make suggestions to decision makers during policy drafting and discussion.